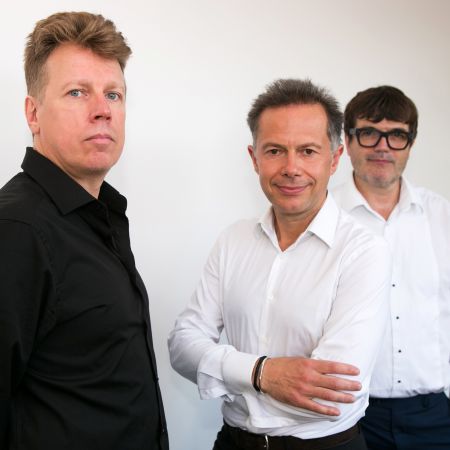 Donizetti, Chopin & Bach (sample)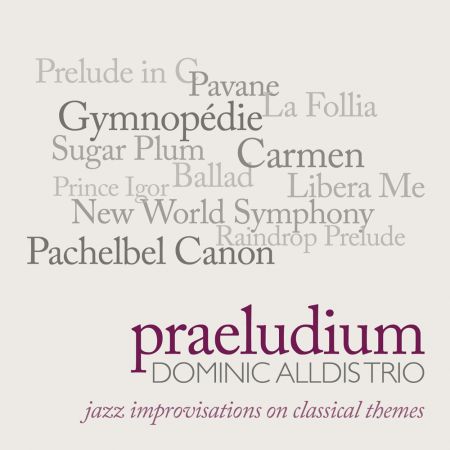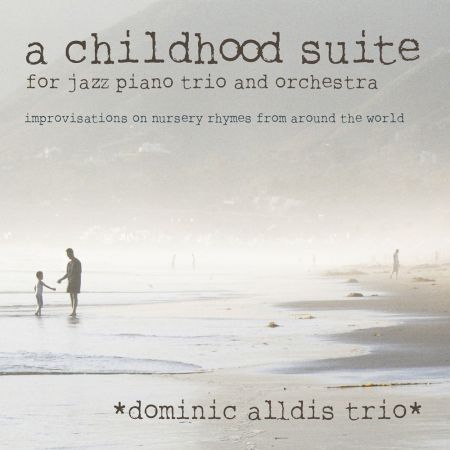 Donizetti, Chopin & Bach (sample)
Demo tracks from our next album, recorded in London, 6th March 2018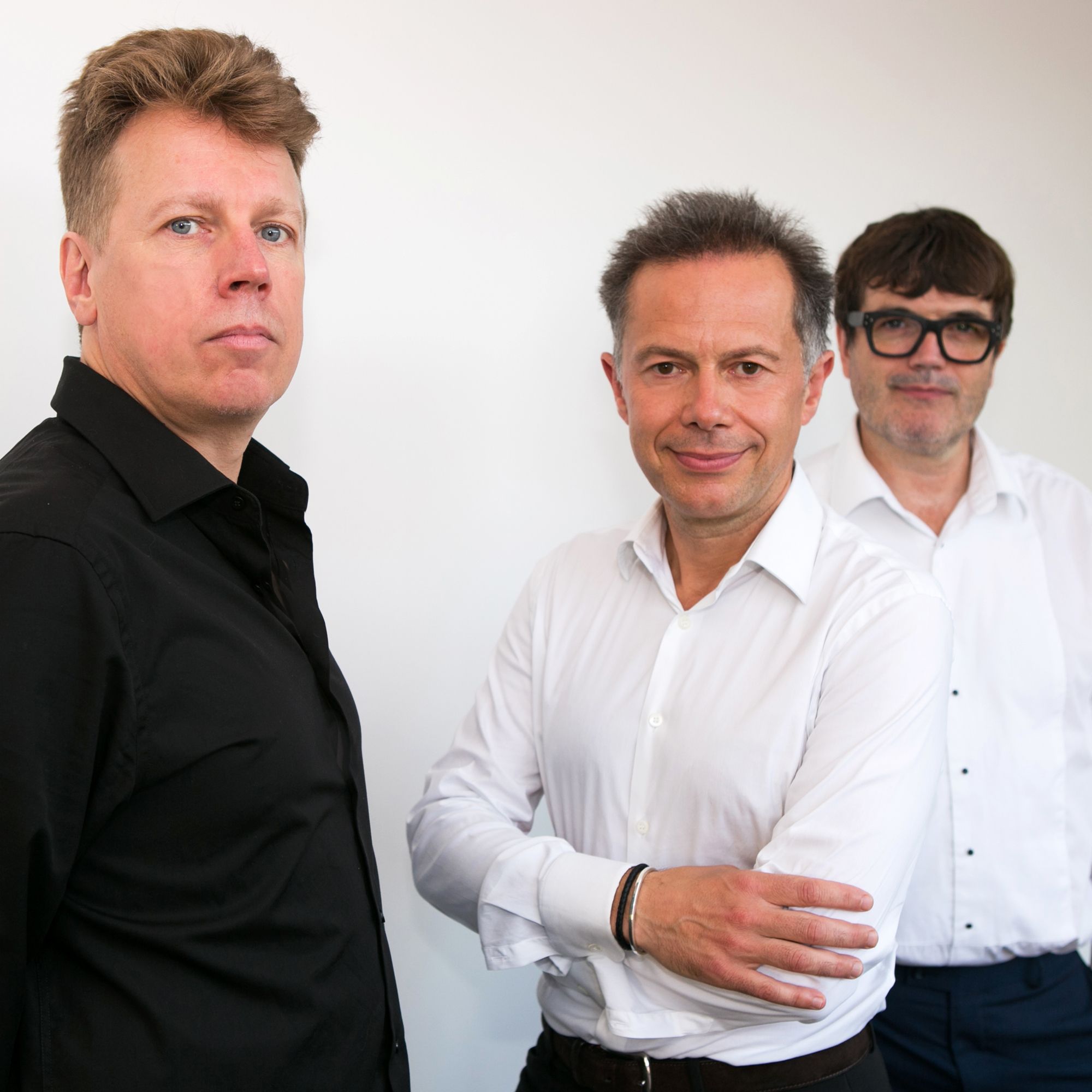 Praeludium
Jazz improvisations on classical themes
PERFORMERS
Dominic Alldis - piano
Andrew Cleyndert - bass
Martin France - drums
CANZCD8
Dominic Alldis Trio
Canzona Music 2015
The abum features jazz arrangements of classical themes by Bach, Corelli, Fauré, Satie, Bizet, Chopin, Tchaikovsky, Borodin and Bartok.  CANZ CD8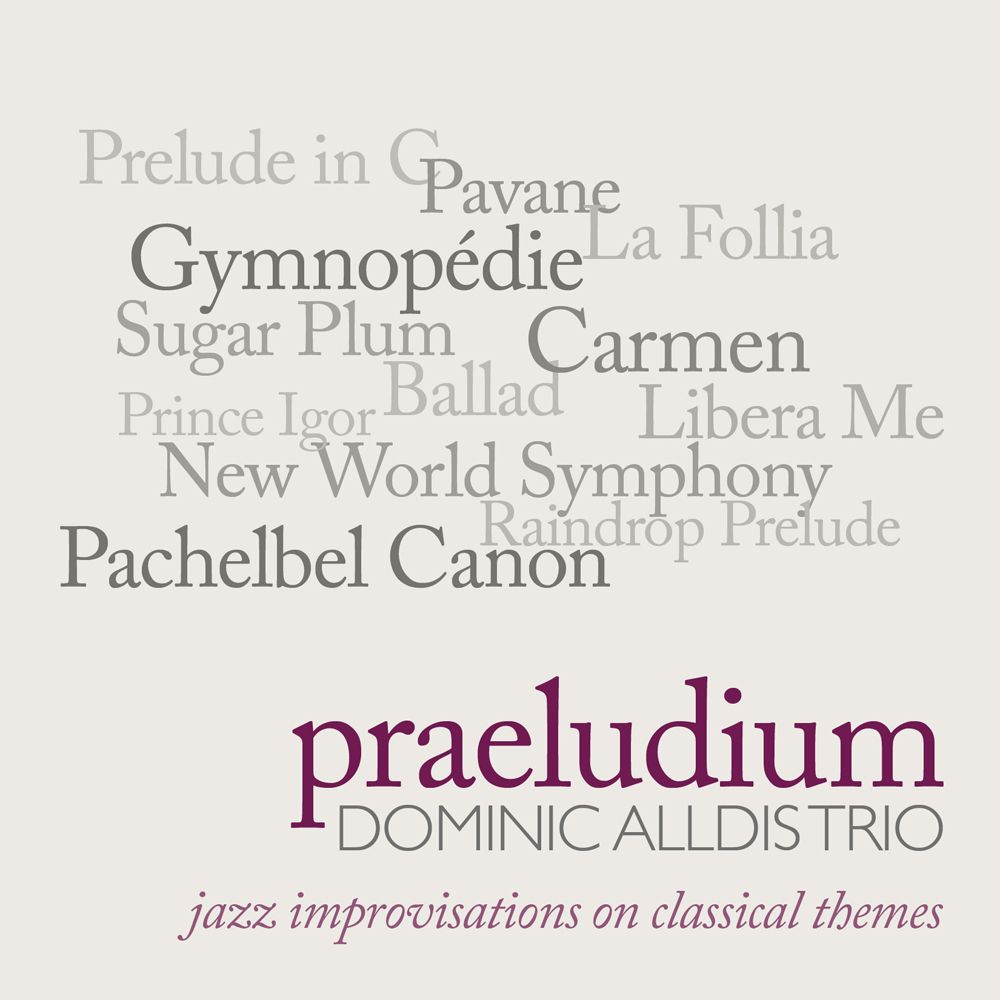 Or download from iTunes
A Childhood Suite
Improvisations on Nursery Rhymes from around the World for jazz piano trio and orchestra
PERFORMERS
Dominic Alldis - piano
Andrew Cleyndert - bass
Martin France - drums
& The Canzona Chamber Orchestra
CANZCD7
Dominic Alldis Trio & Canzona Chamber Orchestra
Canzona Music 2012
Dominic's liner notes
Among the many melodies we hear in a lifetime, there are a special few that stay with us always and never lose their charm. Nursery rhymes have provided generations of children with their first experience of music and continue to enjoy the same popularity today.
As a jazz pianist, arranger and composer, I am always looking for melodic material with which to inspire new creative projects. Some years ago it occurred to me that nursery rhymes provide the perfect canvas for improvisation and reinvention. The melodies are simple, open to infinite variation and immediately recognizable to a wide audience. Of course, I am not the first to take inspiration from these evocative themes. In 1781, Mozart composed his famous set of piano variations on the theme Ah, vous dirai-je, Maman, more commonly known as Twinkle,Twinkle, Little Star!
In 2009, I released Songs We Heard (CANZ CD6), a collection of piano trio improvisations on nursery rhyme themes. A Childhood Suite reworks fourteen of these arrangements, with the introduction of a string orchestra to expand the harmonic richness of the project. The Suite includes Rock-a-bye Baby, Three Blind Mice and Frère Jacques, as well as Little Swallow from China, and one original, Awakening.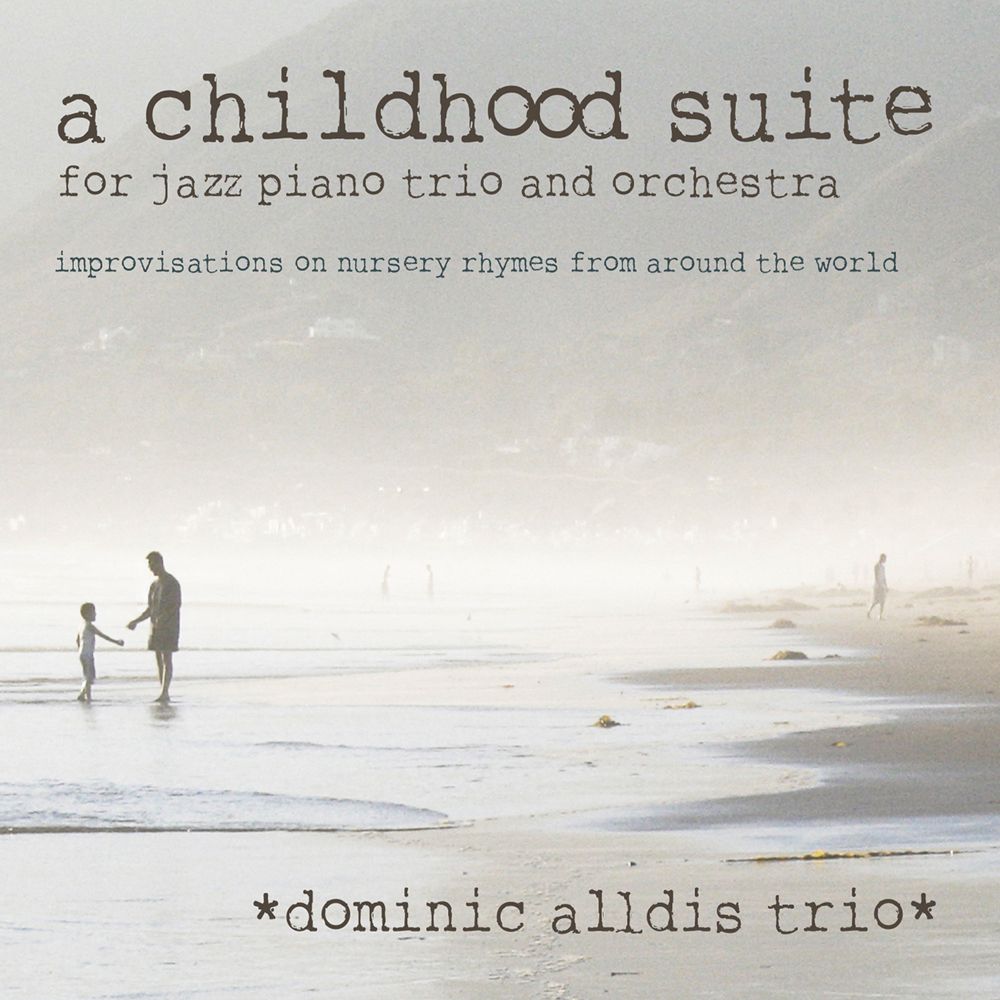 Or download from iTunes
Review
It has a simplicity and sincerity rare these days in the hustle and bustle of the record industry demanding a certain crash, bang, wallop approach... 
Stephen Graham, Marlbank and former editor of JazzWise, Jazzwise
These relics plucked from childhood are like slices of Proustian madeleine cake that unlock wistful memories and associations...
Philip Clark, Jazz Journalist
****Dominic Alldis plays piano with a light, elegant touch and his imaginative arrangements of such traditional tunes render the songs fresh and contemporary...
Alison Kerr, The Scotsman
Previous
Next