The trio comprises pianist & arranger Dominic Alldis, double bass Andrew Cleyndert and drummer Martin France.
We explore the meeting point of two musical worlds: classical and jazz. Taking inspiration from the Jacques Loussier Trio, Bill Evans Trio, Dave Brubeck Quartet and the Modern Jazz Quartet, we bring a fresh and contemporary approach to famous themes from classical music, opera and folk songs.
• You can view a promotional video on YouTube.
• You can hear an audio excerpt featuring themes by Donizetti, Chopin & Bach on Soundcloud.
• The trio are Selected Artists in the 2019-20 Concert Promoters Guide.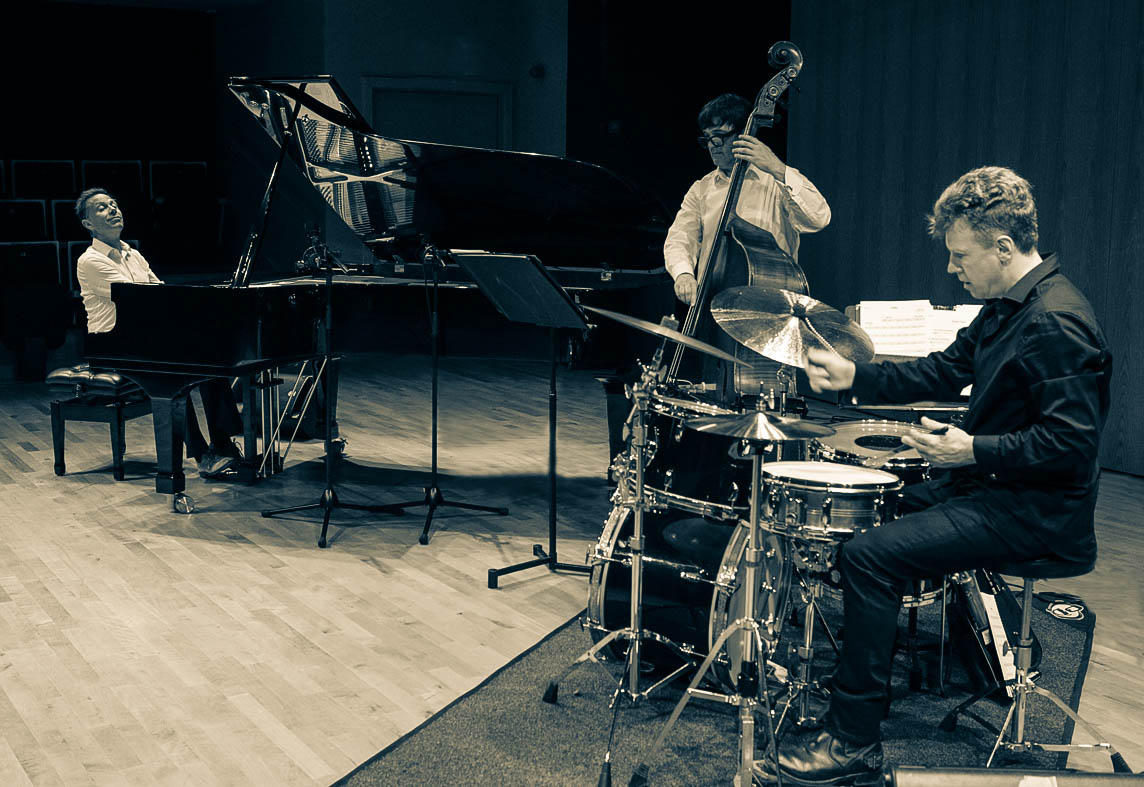 The trio was fantastic... a totally new perspective on classical pieces I had been listening to for years.

David McCleery, Artistic Director, St. James's Piccadilly